The AGM 2014 minutes are available here.
The Defence Humanists (formerly the UK Armed Forces Humanist Association) is a growing network of non-religious service personnel, MOD civil servants, veterans and their families within the British Humanist Association who seek to represent the interests of all those who subscribe to humanist ideals.
Roughly speaking, a humanist has come to mean someone who:
Trusts to the scientific method when it comes to understanding how the universe works and rejects the idea of the supernatural (and is therefore an atheist or agnostic).
Makes their ethical decisions based on reason, empathy, and a concern for human beings and other sentient animals.
Believes that, in the absence of an afterlife and any discernible purpose to the universe, human beings can act to give their own lives meaning by seeking happiness in this life and helping others to do the same.
If this describes you, then consider joining us on our journey towards acceptance and consideration within Defence while helping others and having some fun along the way.
The Defence Humanists and British Humanist Association (BHA) are for the sixth year in a row advocating the inclusion of a humanist representative at the National Re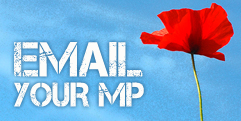 membrance Day Ceremony in Whitehall. This year's ceremony falls on the centenary of World War One, which means it is of crucial importance that service personnel of no religion are not ignored again once again by Government.
Our full campaign website is here.