This month is the second anniversary of the passing of a great UKAFHA member, Edward Dudley. If nothing else puts paid to the nonsense notion of no atheists in 'slit trenches', Edward's wonderful account surely will.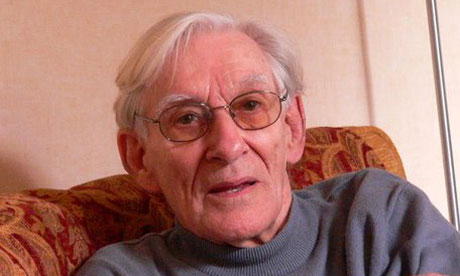 Dear Major Cummins
I hope things are changed since WW 2. Called up 1939 into Devon Regt,
asked sergeant filling out large form to leave a blank in the religion
box. He said can't do that so I plucked Presbyterian out of the air. Two
weeks later detailed for Methodist church parade. Went on parade, stood
outside church door, and later complained to my officer who wasn't much
moved until I said I would complain to Free Church Council. Managed to
avoid punitive fatigue duties for those not going on church parades until
1942 when in the Middle East Forces wrote letter to my CO 'begging to
request that all reference to Presbyterian in my army records and on my
identity discs be deleted as this is no longer my religion'. Month later
told on enquiry that I had been transferred willy-nilly by 2nd echelon in
Cairo to the C of E. Immediately knocked on the door of the 9th Army HQ
staff chaplain (C of E), one Joost de Blank later Archbishop of Cape Town
and with whom I had done secular work like organising an ORs' club asking
to be welcomed into his church. He knew me as a card carrying non-believer
and never gave me a religious pitch. He phoned CSM in HQ office saying
(tongue in cheek) 'I will not have this man in my church' and thus the
Army recognised my absence of religious belief.
Commissioned into the Devons in 1944, filled in my own form and inserted
None in the religion box. Nobody commented.
This and other military experience led me to postulate a Law of
Organisations: 'All organisations, however rational their aims, frequently
behave in a Very Curious Manner.
With best wishes
Edward Dudley
Foxholes? The Americans had Foxholes, whereas we in the 8th Army had Slit
Trenches