On Remembrance Sunday, let humanists lay a wreath
Atheists and humanists who fought in the world wars have been excluded from the ceremony. We must remember them too.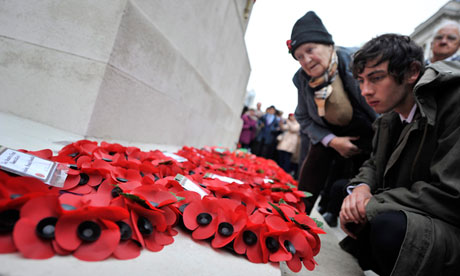 'Nearly 15% of personnel in our armed forces are not religious' yet there is no wreath laid 'on behalf of those with no religion'. Photograph: Andy Rain/EPA
Remembrance Sunday is a precious time for everyone who serves – or has served – their country. It is a time when the whole nation can join together in remembrance, not only of the fallen, but of all those who suffer in the cause of our country.
What a pity, then, that so many feel excluded from the ceremony… Continue reading